Striatal Fast-Spiking Interneurons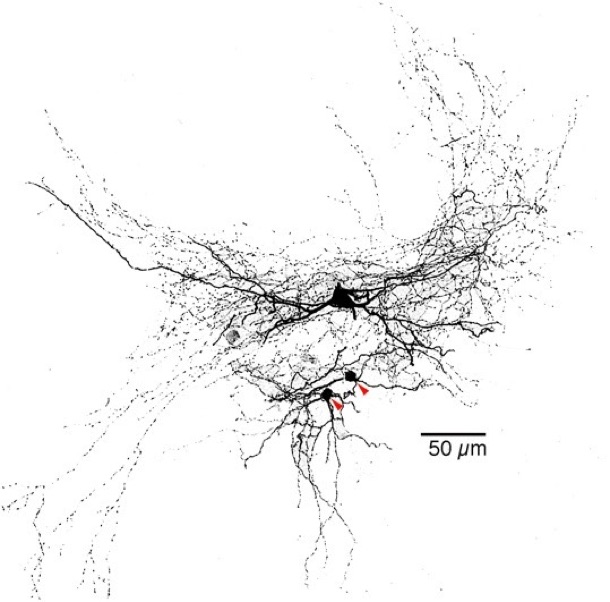 Photomicrograph of a striatal fast-spiking (FS) GABAergic interneuron biocytin-stained following whole cell recording. The two red arrowheads point to two spiny neurons that received powerful GABAergic IPSPS from the FS interneuron. Note the extremely dense axonal field of the interneuron. and the large size of the soma compared to the spiny neurons.  Koós and Tepper, unpublished.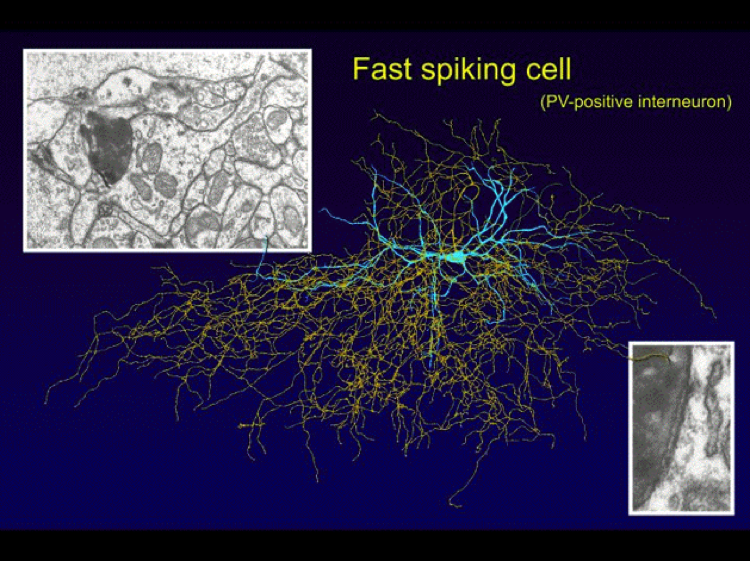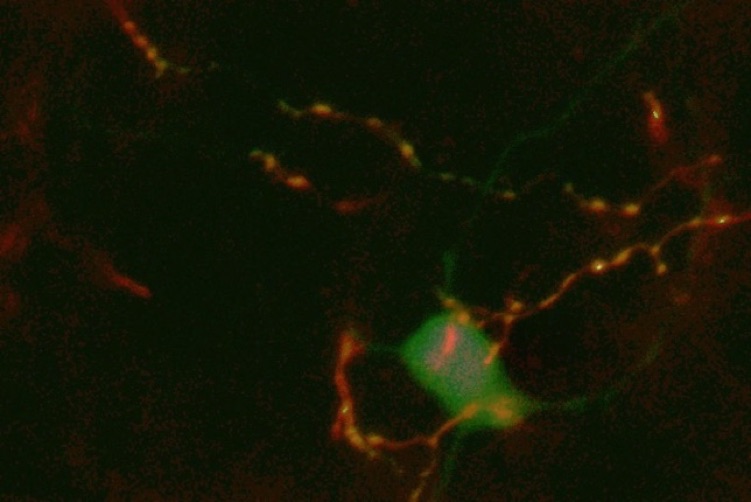 Confocal image of a biocytin filled SPN cell body (green) surrounded by local axons of a single FSI also filled with biocytin.  Note the pericellular arrangement of the axons and varicosities that are presumed to be synaptic boutons.  Koós and Tepper, unpublished.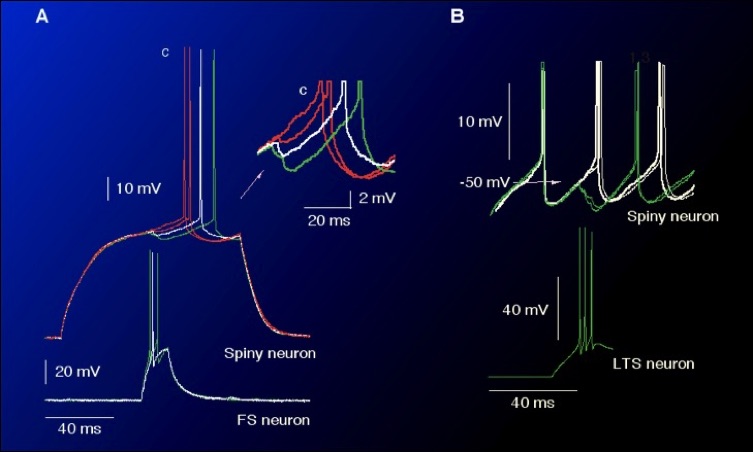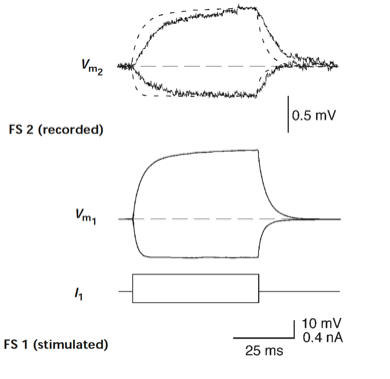 Left. Typical whole cell current clamp responses to injected current pulse in a PV+ FSI. Right. FSIs are electronicallt coupled.